Parasites, including fleas and ticks, can cause more harm than many people think. They are not merely an annoyance for your pet. They can also carry a variety of illnesses, including tapeworms. Furthermore, fleas can cause dermatitis in pets. Our veterinarian at Sea Paws Veterinary Services provides preventative veterinary services for pets in and around Kemah, TX. Dr. Cindy Marcum would like to stress the importance of parasite prevention for dogs, cats, small pets, and even exotic pets.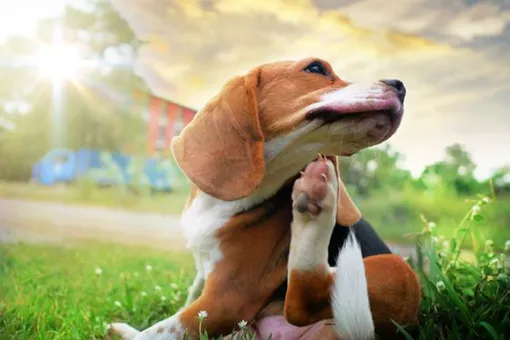 The Risks of Parasites
Pet parasites include much more than fleas and ticks. They also include bugs like mosquitoes. These parasites can cause dermatitis, which comes with skin inflammation, hair loss, and itchiness. Fleas also bring tapeworms to animals because they carry eggs. The eggs can be inserted into your pet's skin when a flea bites your pet.
Ticks are no better. They can cause issues like Lyme disease, zoonosis, and other health conditions that can be fatal. Pests can also carry heartworms, another potentially fatal disease for pets of all sizes. The risks carried by mosquitoes are also serious. Mosquitoes can carry a variety of diseases, including those that can harm people and their pets. Mosquito prevention is critical when your pet is outside.
Preventative Care Can Help
Whether you choose a mobile vet or an in-clinic veterinarian, parasite prevention is very important. You will find that there are several types of preventative medication options to choose from. Our veterinarian can help you choose the right option for your pet. Our at-home vet care includes preventative care that involves the administration of these medications. Your options for effective flea and tick medication may include:
Oral medication
Sprays
Topical treatments
Each of these options can be an effective way to prevent fleas and other pests, including those that could bring heartworm and Lyme disease. Small pets and exotic pets can suffer greatly from parasites, so treating the issue before it becomes a problem can help your furry friend avoid unneeded pain and suffering.
Book an Appointment With Dr. Cindy Marcum in Kemah, TX
Our team at Sea Paws Veterinary Services will help your pet get the preventative care it needs. Pet care is not easy, but it can lead to many more years of fun with your pet. Book an appointment with our mobile vet for more information about taking the right measures to prevent a serious illness. Call our team today at or reach us through our website by using our online contact form.